Wednesday, 09 January 2019
What material is a mouse pad made of?
I learned from my customers that many people don't know what the raw material of the mouse pad is. How to choose it. As a raw material manufacturer of mouse pads and yoga mats with 12 years of experience, I wrote an article hoping that I can help more people.
If you choose to have a store with a game accessory, when you need to buy a mouse pad, you need to know how to choose the mouse pad or mouse pad material?
Of course we are not experts and we don't know how the mouse pad is made. But as an entrepreneur we need to get a good product at the lowest price.
Tell you some knowledge of the mouse pad industry.
The raw material of the mouse pad is rubber. The source and characteristics of different rubbers and different special rubbers are different.
The first is different types of rubber, which has a good overall performance and a wide range of applications.
Natural rubber. This rubber is made from the latex of the Hevea tree, and its basic chemical composition is cis-polyisoprene. This rubber has the characteristics of good elasticity, high strength and good overall performance.
Butadiene rubber. Its abbreviation is BR, the full name is more difficult to remember, is cis-1,4-polybutadiene rubber, this rubber is mainly made of butadiene polymerization. Compared with other general-purpose rubbers, the vulcanized butadiene rubber has excellent wear resistance, cold resistance and elasticity, less heat under dynamic load, good aging resistance, and easy to be combined with neoprene, natural rubber and nitrile. Rubber and the like are used together.
Isoprene rubber. It is a high cis synthetic rubber made of isoprene, the full name is cis-1,4-polyisoprene rubber. Its structure and properties are similar to those of natural rubber, so it is also called synthetic natural rubber.
Styrene-butadiene rubber. It is made by copolymerization of butadiene and styrene, referred to as SBR. If classified according to the production method, it can be divided into emulsion polymerization styrene-butadiene rubber and solution polymerization styrene-butadiene rubber. The comprehensive properties and chemical stability of styrene-butadiene rubber are better.
The above is the different types of rubber, of course, rubber can also be divided according to different specialties. I will introduce it to you below. The article was published by Gu Malong and you are welcome to share this article. Since the coumarone resin is added to the rubber, it can soften, reinforce, thicken, and disperse, thereby improving the processing property of the rubber. Therefore, the coumarone resin in the rubber and other industries has occupied the dominant position of the binder.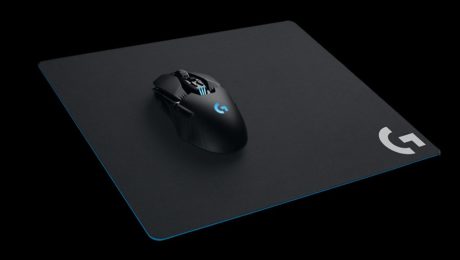 Top RGB mouse pad :
The time has come for you to choose a gaming mouse pad for your beloved battlestation. And being the hardcore gamer that you are, you surely want the best mouse pad that money can buy. But, what does this mean? Will you ultimately make the right decision? Of course you will! After all, that's what this article is about. It lists the top mouse pads on the market, ensuring you'll be happy with your investment.
The first thing you should know is that most popular brands nowadays focus on large (and extended) mouse mats. You no longer need to settle for a tiny mat. Also, if you do quick research, you'll see that all these brands offer several mouse pads and models. For this article, we decided to go with one mouse pad per brand, and it's usually the model that members of the PC gaming race hold particularly dear for various reasons. Now then, let's see what's in store.
Dimensions: 11.03 x 13.39 x 0.13 inches 
Key selling points: 
Very low surface friction
Consistent surface texture
Works great with Logitech G mice
There's no need to say it – if you have a Logitech G mouse, this mouse pad is one of the best options you got. Other than that, it's a decent slightly-larger-than-a-standard-mouse-pad design that boasts a smooth surface for seamless mouse movement. The rubber base is also an essential feature.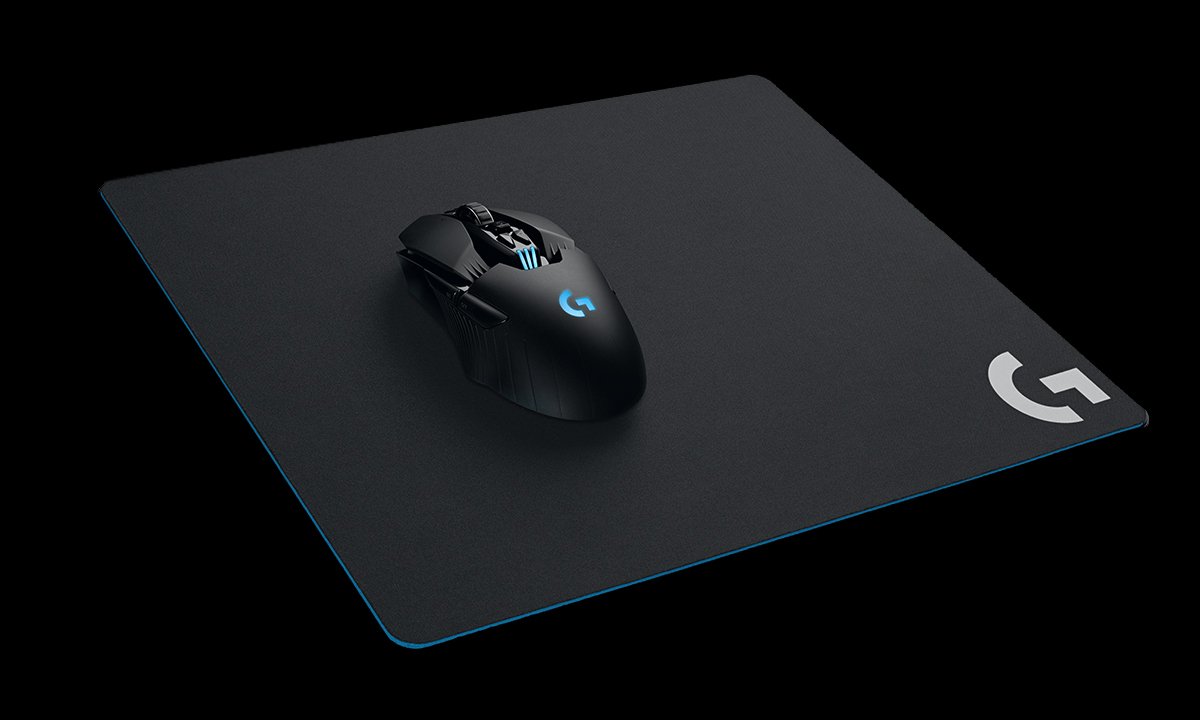 RAZER FIREFLY (HARD EDITION)
Dimensions: 13.98 x 10.04 x 0.16 inches 
Key selling points: 
Hard, micro-textured surface for speed and control
Lab-tested coating optimized for gaming mice
Customizable RGB lighting
Look elsewhere if you're not willing to splash out. Otherwise, you're looking at a mouse pad that's been validated by eSports athletes and optimized for all gaming mice and sensitivity options. Of course, one cannot ignore the addition of customizable lighting effects, too.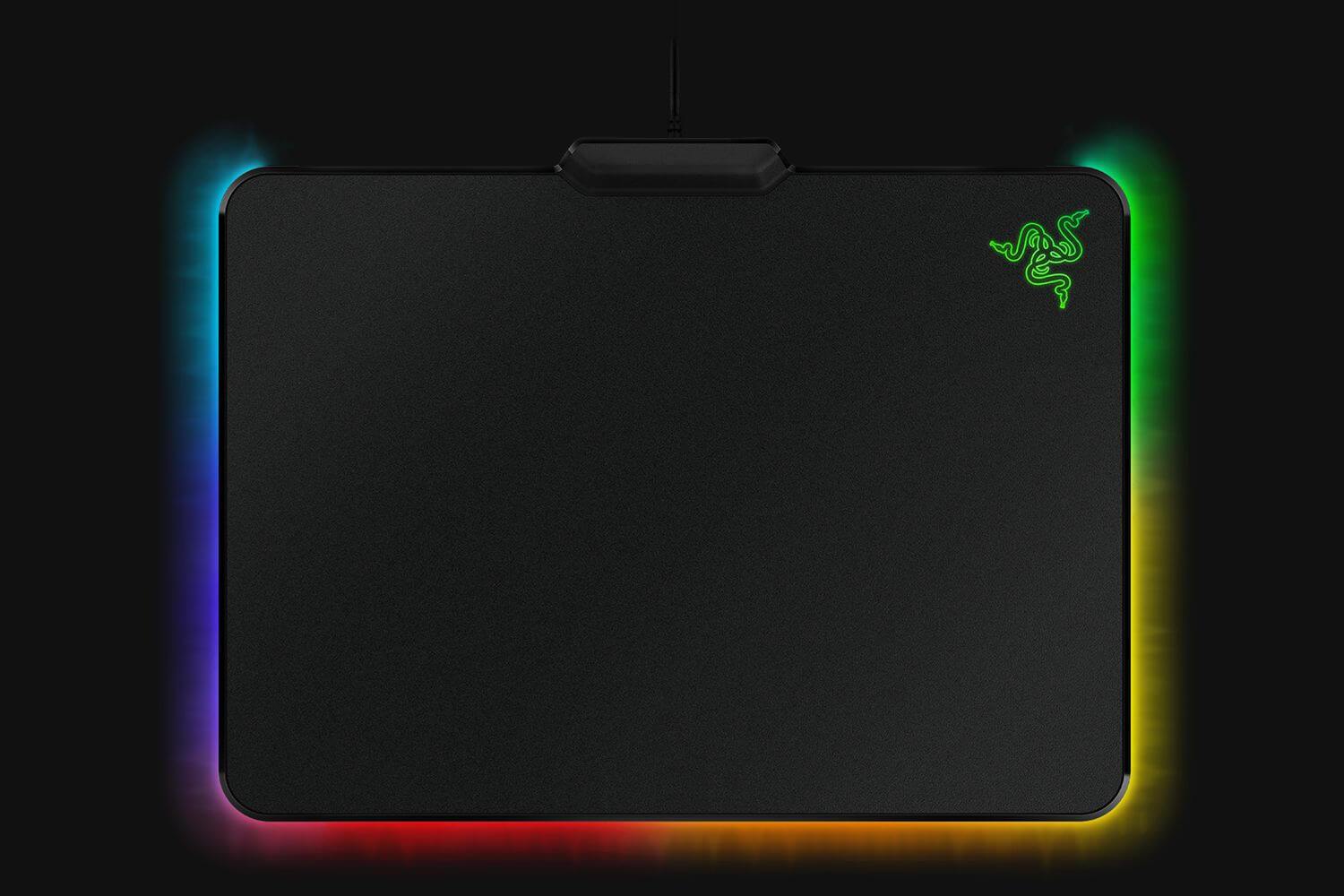 Dimensions: 12.6 x 10.6 x 0.07 inches
Key selling points:
Non-slip rubber base
Optimized tracking accuracy with ultra-low friction
Very competitive price
If you're on a budget and still want to get your hands on a decent mouse pad, the SteelSeries QcK is worth a look. At $9.99, you can expect a pad that satisfies all the basic requirements of most gamers.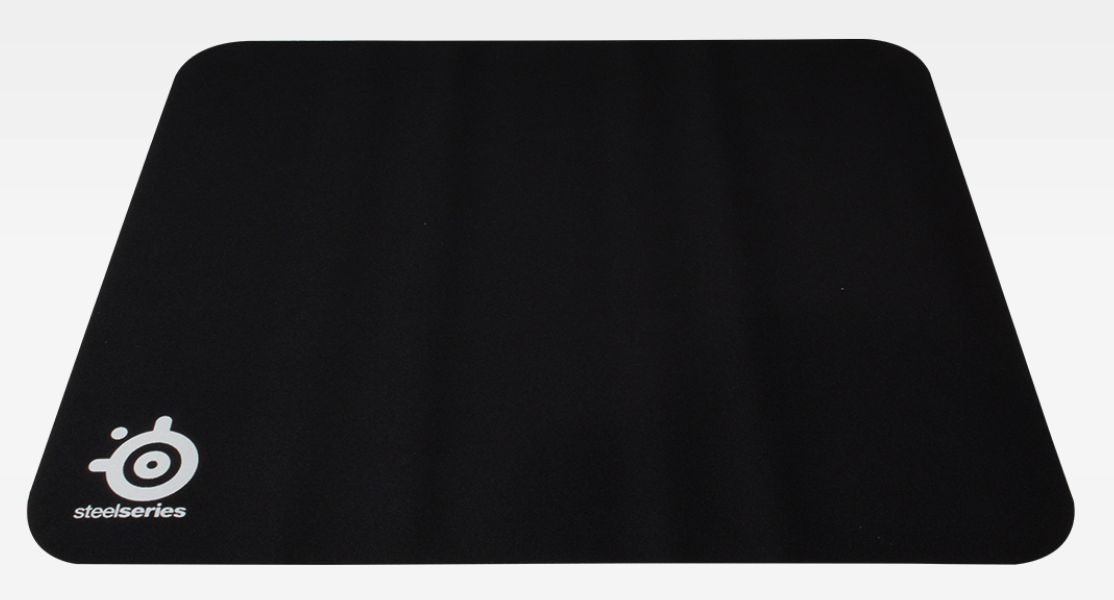 Dimensions: 13.90 x 10.70 x 0.2 inches
Key selling points: 
Double sided
Aluminum core
Rubberized corners that keep it firmly in place
Expect to pay somewhat more for this mouse pad. Still, the fact that it has two distinct surfaces means you can switch between them to match your current gaming style (recommended for FPS games). Plus, its rubberized corners will make sure that the mouse pad stays right where you want it.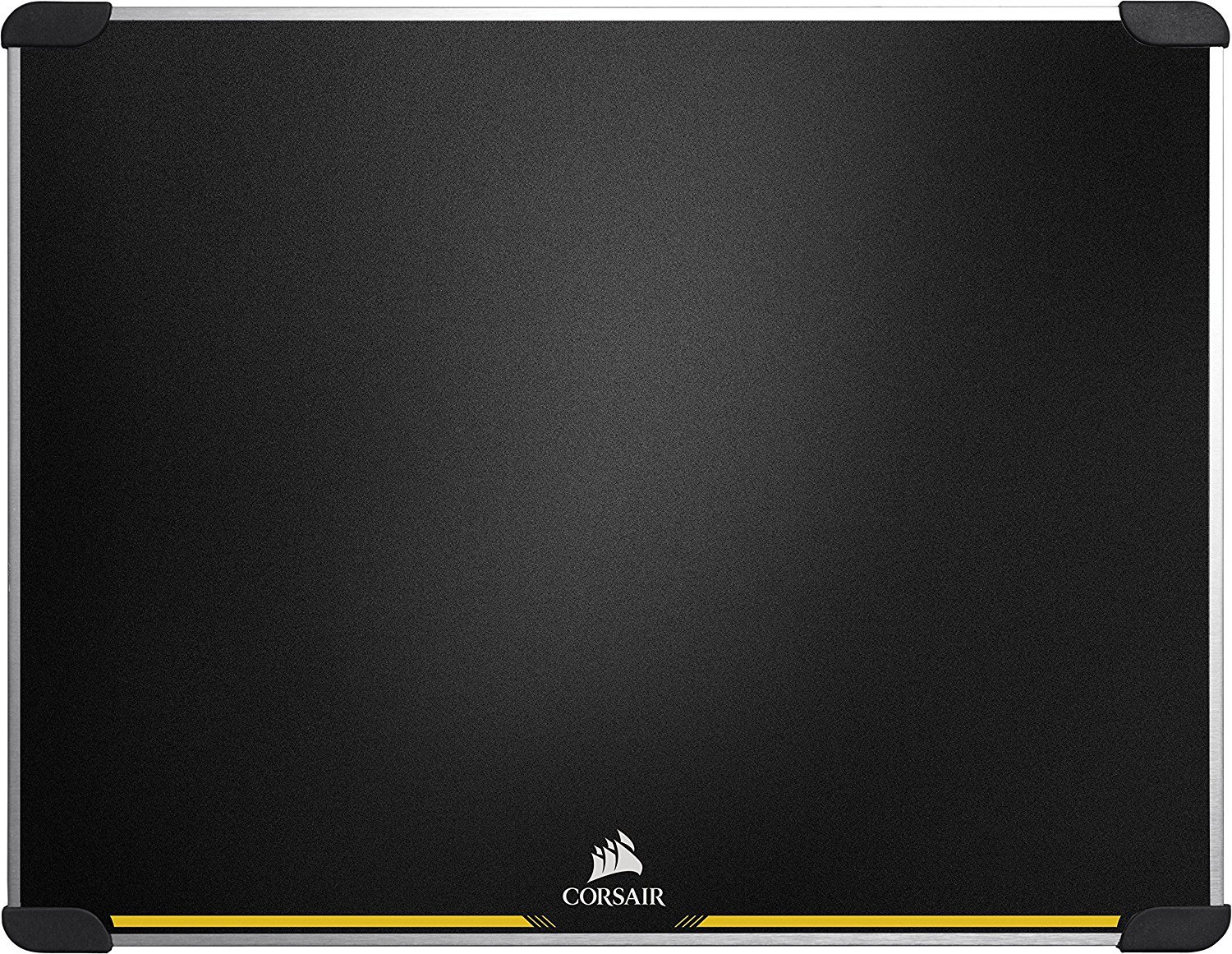 GLORIOUS EXTENDED GAMING MOUSE PAD
Dimensions: 11 x 36 x 0.11 inches
Key selling points:
Provides optimal balance between speed and control
Stitched edges that prevent mouse pad from fraying
Super-easy to clean (machine washable)
Anti-slip rubber base
Ultra-low friction
Optimized for various mouse sensors and sensitivities
Supports full-sized keyboard with more than enough room for mouse
Our *most popular product, and there are plenty of reasons for it. For starters, it not only gives your mouse all the space it may need, but it also provides a solid base for your mechanical keyboard to reduce noise, movement, and improve your overall typing experience. Then, there's the special cloth surface that manages to establish the perfect blend of speed and control (especially important for FPS games), and also protects your desk surface against scratches and damage. And, need we mention the stitched edges that prevent any fraying or peeling of the surface?
 Check out :https://bit.ly/2F0RRaI
Available in black and white (ash-gray) color, the FDT mouse pad will make sure that you can do 360-degree turns without lifting up your mouse. At the same time, it's a guarantee that you'll get maximum desk coverage for maximum performance!