Round yoga mats wholesale CALL ME.
No.1 Sisyama Circle Round Yoga Mat $49.99
There are embossed TAI-CHI symbols to coordinate your body and mind. And the non-slip design provides good grip. The mat is rolled up and placed in a box. No need to worry about creases.
60 inches long, 3/16″ thick. But in fact many people don't recommend buying him because it is too thin and the experience is not good.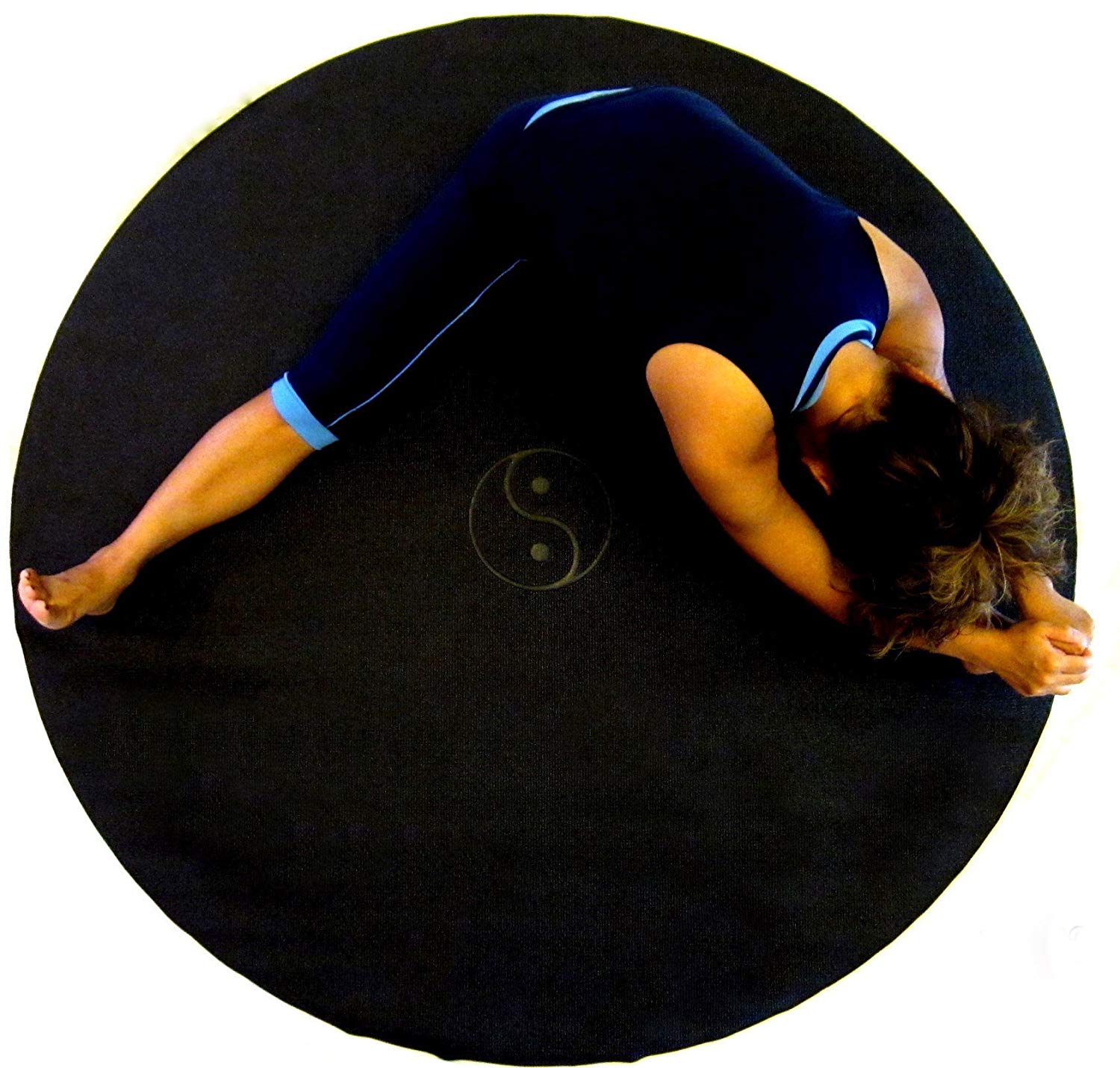 No.2 Four Season Tree round yoga mat $35.69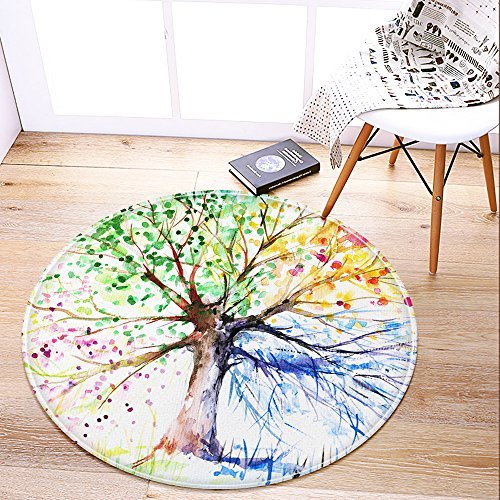 47 inch(4 ft) Diameter round shape, sumptuously soft surface, non-skid latex backing, long-wearing edge, topped with a printed graphic inspired by personalized pattern,Easy clean and eco- friendly, non-shedding, fastness, safety and environmental protection, fashion-forward design and pattern brings any space to life, eye-catching pattern design rug distinct accent to your existing decor for best visual impact.
The image is clear, and the non-slip back is appreciated.
Size is good for a small table or a picnic blanket. The material is not very soft, but seems durable. Like it would not rip if you used it on the ground and there was a rock underneath. The colors are nice but bleed a lot.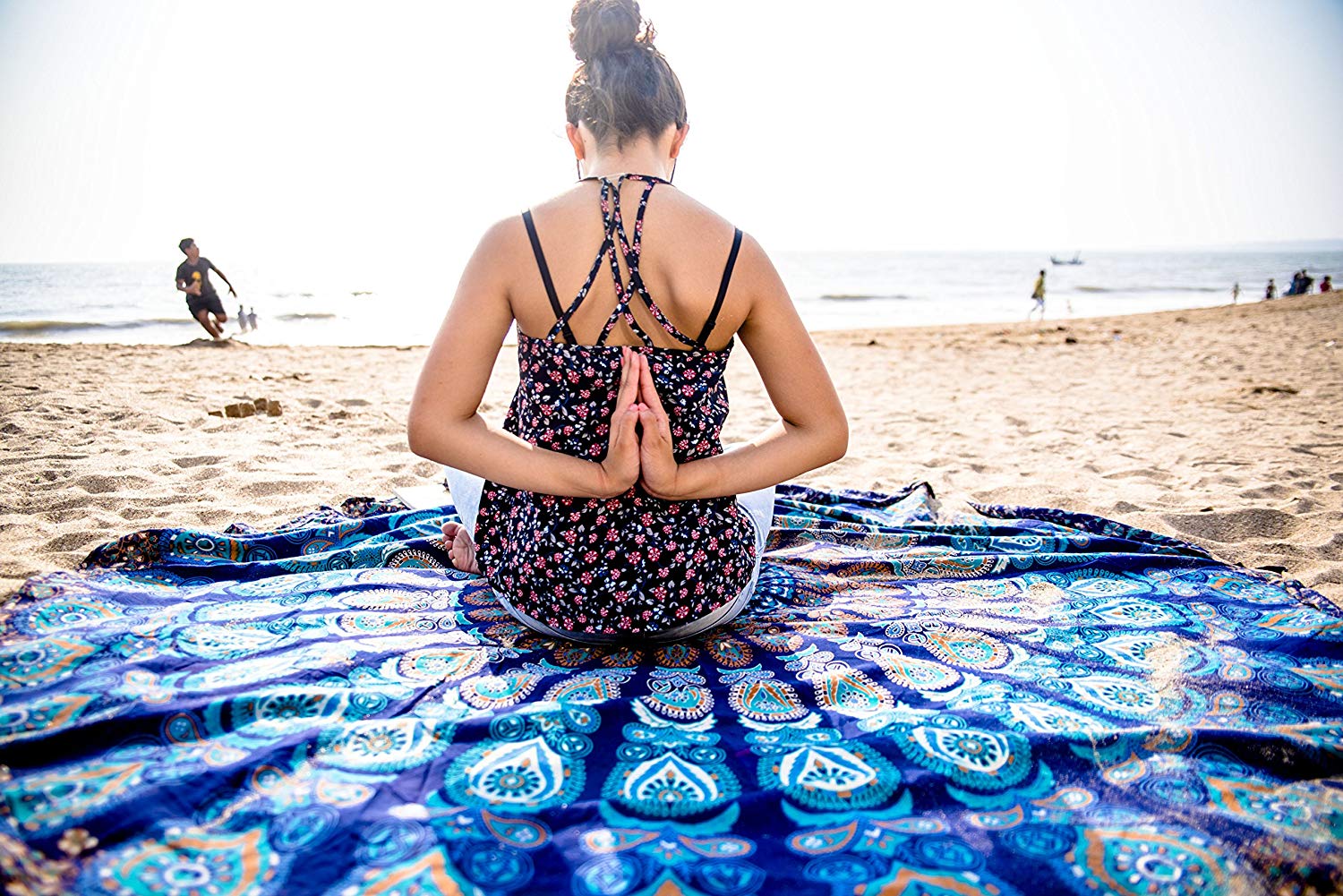 No.4  Accessories Meditation Pad  $14.99
2-foot circular yoga mat is the perfect footprint for convenient on-the-go yoga practice or meditation.and it is cute to have in the middle of a circle of kids when teaching them yoga. However, you cannot stretch out on this mat.  Only suitable for children.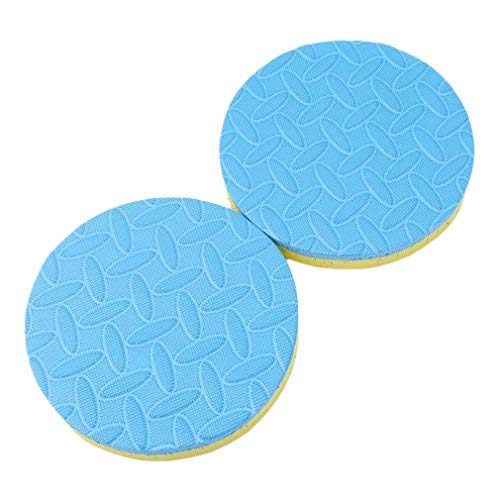 No.5 Round Beach Towel Blanket $21.99
Thickness is 6.3 x 2.4 x 2.4 inches,  It's slightly thinner than a regular beach towel .If you want something thicker than a really thin towel than you should look elsewhere. It compacts really nicely.This is actually terrycloth cloth, The quality is great and it's more prettier than in person and it is over-sized.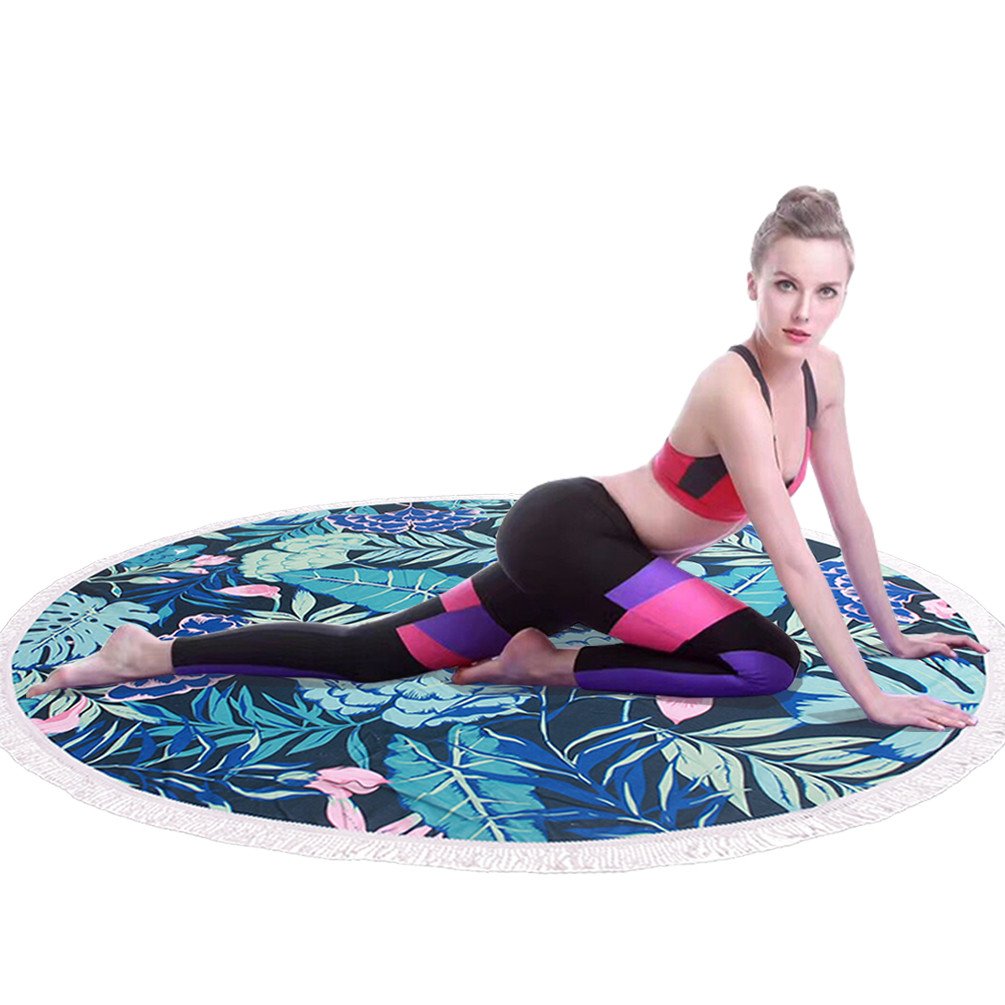 As a yoga sales business, it is not difficult to choose the hot yoga products and the positioning of the yoga product market. I have summarized the characteristics of these popular custom round yoga mats, I hope to help you.