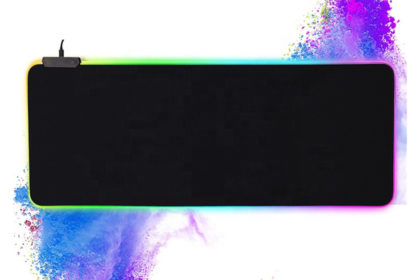 In general, use a cloth mat, especially a fine cloth mat (more sturdy than the rough surface, the mouse moves more slowly).
If you want to be flexible, it is best to use a resin pad or a semi-rigid plasticized surface. This type of mat is very slippery and greasy because the surface is made of plastic. If you match the mad-type foot stick, the movement resistance of the mouse is small. It's amazing.
If you want passion, it is best to use aluminum pads. Although the hard mats are relatively slippery compared to the soft mats, the aluminum mats are much more sturdy than the resin mats, and the aluminum mats are devastating to the mouse feet. Unique touch
First-person shooting game, FPS (First-person shooting game), strictly speaking, the first-person shooting game belongs to a branch of ACT games, but like RTS games, it has developed into a world due to its rapid popularity in the world. A separate type.
The FPS (First-person Shooter) first-person perspective shooting game, as its name implies, is a shooting game based on the player's subjective perspective. Players no longer manipulate the virtual characters on the screen to play games like other games, but the visual impact of the immersive experience game, which greatly enhances the initiative and realism of the game. The early first-person games brought to the players are generally the stimulation of the screen light, simple and fast game rhythm. With the gradual improvement of game hardware, and the continuous integration of various games. The first-person shooter game offers a richer plot and beautiful graphics and vivid sound effects.